SpyBot Search & Destroy is a program for cleaning your computer from malicious software, spyware and other threats. The application allows you to get rid of programs like trojans, keyloggers, and viruses. SpyBot was created in the Delphi language of and it is Freeware. Program also can clean the Windows registry of unnecessary entries and delete malicious ActiveX components from the Internet.
SpyBot application is designed only for Windows and it runs from the archaic version (Windows 95). The main feature of the program is very simple interface so even beginners will be able to protect their computer effectively. A special module analyzes the registry changes can detect unusual application operation on this key element of Windows.
In addition, SpyBot application is equipped with heuristic search algorithm of dangers and it also has an automated update mechanism.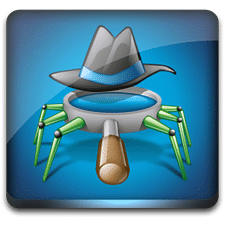 | | |
| --- | --- |
| Wersja | 2.7.64.0 |
| Pobrania | 330 |
| Aktualizacja | 06.05.2018 |